Here are the Scooby-Doo comics that are set to be released in November:

SCOOBY APOCALYPSE #7
​Written by KEITH GIFFEN and J.M. DeMATTEIS
​Art and cover by HOWARD PORTER
Variant cover by STEVE EPTING
Retailers: This issue will ship with two covers. Please see the order form for details.
Clean up on aisle "doo"! The gang is going to need all the help they can get when it comes to escaping from the shopping wasteland known as Mall Mart. Does Freddy have what it takes to lead the team to safety? Or will he need an assist from the resident team scaredy cat, Shaggy?
On sale NOVEMBER 9 32 pg, FC, $3.99 US • RATED T



SCOOBY-DOO WHERE ARE YOU #75
Written by SHOLLY FISCH
Art and cover by WALTER CARZON and HORACIO OTTOLINI
Ordinarily, nothing would make Daphne happier than meeting the star of her favorite TV action show, Zorna the Warrior Woman. But when the set of her show is haunted by the spirit of Zorna's greatest enemy, she might even beat Shaggy and Scooby out the door! If Daphne ever wants to see another episode of the show, Daphne will have to lead the gang to save the day...by becoming a warrior woman herself!
On sale NOVEMBER 16 • 32 pg, FC, $2.99 US • RATED E
​

SCOOBY-DOO TEAM UP #20 (feat. Space Ghost)
Written by SHOLLY FISCH
Art and cover by DARIO BRIZUELA
"Gulp! Space WHAAAAT??" A threatening specter from outer space? That's the call that gets Scooby and the gang on the case. But they don't suspect that the "specter" is really Space Ghost, or that setting Mystery Inc. against him is a trick to keep the spacefaring hero busy while some of his most formidable villains invade the Earth!
On sale NOVEMBER 23 • 32 pg, FC, $2.99 US • RATED E


In addition, there is a correction that DC has made to their comic announcements from October. The cover that they had for Scooby Apocalypse #6 was apparently not the correct cover. They have now released the correct cover:
Powered by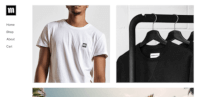 Create your own unique website with customizable templates.