This is a guide of Scooby-Doo appearances in other TV series and cartoons. Please note that this list only includes "major" Scooby-Doo appearances (where Scooby-Doo is in the majority of the episode), this is not a list of every single TV show ever to feature or reference Scooby.


EVERYBODY HYDE
(from Dynomutt, Dog Wonder)
Original Air Date: Saturday, September 11, 1976
Villain: Mr. Hyde / Hound
Mr. Hyde invades Big City, turning everyone into "Hyde Hounds," prompting Blue Falcon and Dynomutt to take action. While they are looking for Hyde, they find the Scooby gang, who agree to help.

​WHAT NOW, LOWBROW?
(from Dynomutt, Dog Wonder)
​Original Air Date: Saturday, September 18, 1976
Villain: Lowbrow & Henchmen
Lowbrow, a lowly caveman, attempts to become a genius by stealing everything, so Blue Falcon, Dynomutt, and the gang team up once again to stop him.

THE WIZARD OF OOZE
(from Dynomutt, Dog Wonder)
Original Air Date: Saturday, November 13, 1976
Villain: Swamp Rat / Mudmouth
Swamp Rat and Mudmouth attempt to turn Big City into a huge swamp so they can begin a crime spree. Scooby and the gang find Blue Falcon again and agree to help stop Swamp Rat and Mudmouth before Big City is ruined.

BRAVO DOOBY DOO
(from Johnny Bravo)
Original Air Date: July 21, 1997
Villain: The Ghostly Gardener
Scooby and the gang pick up a hitchhiking Johnny Bravo, who wants help finding his Aunt Jebidissah. The Mystery Machine goes over to Johnny's Aunt's mansion, who appears to have been kidnapped by a ghostly gardener.

SHAGGY BUSTED
(from Harvey Birdman, Attorney at Law)
Original Air Date: July 7, 2002
Villain: Grass Monster
Shaggy and Scooby are arrested due to disorderly conduct in front of a policeman in the Mystery Machine. The rest of the gang hire Harvey Birdman, Attorney at Law to help them clear Shaggy and Scooby's name.

BAT MITE PRESENTS: BATMAN'S STRANGEST CASES
(from Batman: The Brave and the Bold)
Original Air Date: April 1, 2011
Villain: Joker / Penguin
When Weird Al Yankovic is kidnapped by Joker and Penguin, Scooby and the gang join forces with Batman to stop them and find Weird Al.

SCOOBYNATURAL
(from Supernatural)
Original Air Date: Tuesday, March 20, 2018 (Premiere at PaleyFest LA)
​Thursday, March 29, 2018 (Official Premiere on the CW)
Villain: Green Ghost
Sam, Dean and Castiel are sucked into a haunted television set, and become stuck in a cartoon. But it's not just any cartoon - it's Dean's favorite cartoon series, Scooby-Doo! After meeting the gang in a malt shop, Sam and Dean follow the gang to a haunted house where Scooby has received an inheritance from the late Colonel Sanders. In a reimagining on the classic Scooby-Doo episode "A Night of Fright is No Delight," the Scooby gang tries to solve the mystery of the green ghost haunting the mansion. Sam and Dean quickly discover that the episode doesn't play out as they remembered when the ghost kills one of the cousins and the lawyer. Sam, Dean and Castiel try to solve the mystery whilst trying to keep the gang's innocence.
Powered by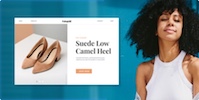 Create your own unique website with customizable templates.