As promised, here is my Moon Monster Madness review.

I was underwhelmed by the movie, I thought they could have done a lot more with the plot, but they really didn't. I felt the plot was thin and pretty predictable, the biggest example of this being where everyone was being knocked out (leading very unsubtle up to Daphne flying the ship). It might be just that I thought the last few movies were so good that they are overshadowing this mediocre one.

I didn't like any of the jokes really, especially Fred's and the android's grew very tiring, and Fred seemed like a complete idiot in this one (which is saying a lot from my POV, I didn't mind Fred's personality in Pup at all but I hated his personality in this one). Also hated the over the top stuff in here (the part where Daphne was repeatedly slapping her hair on Velma's face for almost a full minute made me cringe, and was my least favorite part of the movie). The only joke I really thought was funny was the "Knock, Knock" "I'm not home!" part with U-Boat.

Also, the plot line of Daphne and Velma angry at each other was interesting at first, but got old later. Also, how exactly can Daphne fly a spaceship perfectly but can't drive a car?

One part I found interesting was the line where Daphne comments that her brains are more important than her hair, it made me wonder if the writers put that in there because of the controversy over Daphne's body image in FrankenCreepy.

Anyways, I didn't hate the movie, but I just found it kind of lackluster and uninteresting compared to the last movies.
Powered by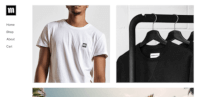 Create your own unique website with customizable templates.