After months of waiting, Boomerang has added the beginning of the second season of Be Cool, Scooby-Doo for US fans to watch. The added episodes include "Some Fred Time," "There Wolf," "Renn Scare," "How to Train Your Coward," "Worst in Show," "Mysteries on the Disorient Express," "The Curse of Kaniaku," and "Vote Velma." These new episodes brings the count up to ten season 2 episodes that have been officially released in the United States, including the two holiday specials which were previously released, "Halloween" and "Scroogey Doo." However, this still leaves episodes 11-26 of season 2 ("In Space" - "Professor Huh Part 6 ¾") unreleased in the US, despite that they have already aired in most other countries. It is unknown when those episodes will be added to the streaming service. If you are a subscriber of the service, you can watch the new episodes

here

.

Update 12/22:

Five more episodes have now been released onto the Boomerang streaming service, which include "In Space," "Doo Not Disturb," "Silver Scream," "Fright of Hand," and "Greece is the Word." This now leaves only the final 11 episodes missing from the streaming service.
Powered by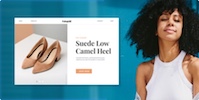 Create your own unique website with customizable templates.